"Turkish Literature in Translation Reading Group" is a fully-virtual book club founded in September 2020 at the University of Texas at Austin. Our aim is to gather those who are interested in Turkish literature together. So we not only welcome UT Austin people, but also students, academics, writers and scholars outside UT. In short, any Turkish literature aficionado/a/xs is welcome here at TLIT. Our multicultural group meets every month throughout the semester and we converse about a selected Turkish novel with the book's English translator. All our discussions are free, held in English and registration is required.
Please consult UT Austin's Middle Eastern Studies webpage to check our upcoming events and register for them. For your questions, you can contact me at ipeksahinler@utexas.edu
Funded by UT Austin's Middle Eastern Studies Department, Center for Middle East Studies, and Program of Comparative Literature.
Past events
1st meeting: Orhan Pamuk's Snow with Maureen Freely – Sep 24, 2020
2nd meeting: Sevgi Soysal's Noontime in Yenisehir with Amy Marie Spangler – Oct 22, 2020
3rd meeting: Kemal Varol's Wûf with Dayla Rogers – Nov 19, 2020
4th meeting: Bilge Karasu's A Long Days Evening with Aron Aji – Feb 16, 2021
5th meeting: Aslı Erdogan's Stone Building and Other Places with Sevinc Turkkan – March 23, 2021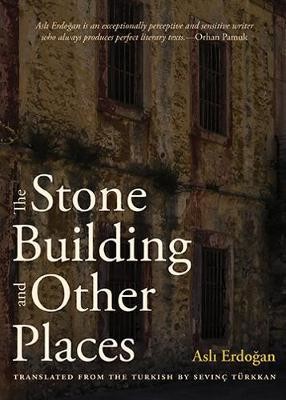 6th meeting: Sema Kaygusuz's Every Fire You Tend with Nicholas Glastonbury – April 22. 2021
7th meeting: Barış Bıçakçı's The Mosquito Bite Author with Matthew Chovanec – September 23. 2021
8th meeting: Ahmet Hamdi Tanpınar's Huzur with Erdağ Göknar – October 21. 2021