"Turkish Literature in Translation Reading Group" is a virtual book club founded in September 2020 at the University of Texas at Austin. Our aim is to gather those who are interested in Turkish literature together. So we not only welcome UT Austin people, but also interested academics, teachers, students, researchers, activists, artists, writers and scholars from any part of the world. In short, any Turkish literature aficionado/a/x is welcome to join TLIT. We meet every month throughout each academic semester and converse about a selected Turkish novel with the book's English translator. All of our discussions are free, held in English and registration is required.
Please consult UT Austin's Middle Eastern Studies webpage to check out and register to our upcoming events. For your questions, you can contact me at ipeksahinler@utexas.edu
Sponsored by UT Austin's Program in Comparative Literature, Department of Middle Eastern Studies, and Center for Middle East Studies.
Events
1st meeting: Orhan Pamuk's Kar (2002) (Snow, Vintage International: 2004)
a conversation with Maureen Freely – Sep 24, 2020
2nd meeting: Sevgi Soysal's Yenişehir'de Bir Öğle Vakti (1973) (Noontime in Yenisehir, Milet: 2016)
a conversation with Amy Marie Spangler – Oct 22, 2020
3rd meeting: Kemal Varol's Haw (2014) (Wûf, University of Texas Press: 2020)
a conversation with Dayla Rogers – Nov 19, 2020
4th meeting: Bilge Karasu's Uzun Sürmüş Bir Günün Akşamı (1970) (A Long Day's Evening, City Lights Books: 2012)
a conversation with Dr. Aron Aji – Feb 16, 2021
5th meeting: Aslı Erdogan's Taş Bina ve Diğerleri (2009) (Stone Building and Other Places, City Lights Books: 2018)
a conversation with Dr. Sevinç Türkkan – March 23, 2021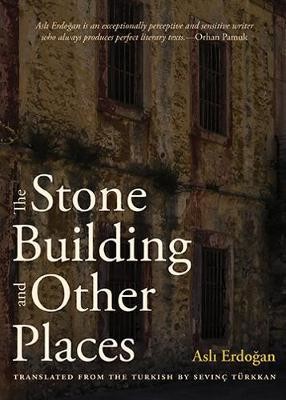 6th meeting: Sema Kaygusuz's Yüzünde Bir Yer (2009) (Every Fire You Tend, Titled Axis Press: 2021)
a conversation with Nicholas Glastonbury – April 22, 2021
7th meeting: Barış Bıçakçı's Sinek Isırıklarının Müellifi (2011) (The Mosquito Bite Author, University of Texas Press: 2020)
a conversation with Matthew Chovanec – September 23, 2021
8th meeting: Ahmet Hamdi Tanpınar's Huzur (1948) (A Mind at Peace, Archipelago Books: 2011)
a conversation with Dr. Erdağ Göknar – October 21, 2021
9th meeting: Ece Ayhan's Bakışsız Bir Kedi Kara (1965) (Blind Cat Black and Orthodoxies, Green Integer: 2015)
a conversation with Murat Nemet Nejat- February 17, 2022
10th meeting: Suat Derviş's Çılgın Gibi (1945) (In the Shadow of the Yalı, Other Press: 2021)
a conversation with Maureen Freely – March 24, 2021
meeting 11: Leyla Erbil's Tuhaf Bir Kadın (1971) (A Strange Woman, Deep Vellum Press: 2022) – September 29, 2022
a conversation with Amy Marie Spangler